Welcome to Shifting Waves studio!
Soundtracks for your spirit!
Shifting Waves is a small professional recording & production studio facilitated by Margaret Harmer and located in Geneva, Switzerland. It is intended for small budget creative projects.
I offer a multitude of services from recording in and outside of the studio to help with production & sound design. I can help you with all your creative projects. I work with Logic Pro, have 12 input channels. The studio is also a music rehearsal room which is heavily equipped with percussion instruments of all kinds.
Voices from Eris is an album full of diversity and surprises. It is also the journey and voices of 15 women artists from around the world vibrating inner strength, making a positive stand. These tracks are full of stories and emotions, sometimes dark and uncomfortable, sometimes intimate and beautiful.
Eris was discovered on January 5th 2005 to be the 10th planet in our solar system. She is named after the Greek goddess of strife and discord. On the astrological level her archetype is very interesting and portrays many of the feminist struggles.

Women are now composers, producers, electronic musicians but still undervalued and in minority. It seems that we have a duty to freedom of expression. Women have often been more implicated in collaborative processes, holistic starting points, and a closer relationship with their body and with the human voice in their creative processes. This fight has become ever so important today not only for the survival of the human race but for the building of a more sustainable civilisation which includes all living things.

Feminists struggle to "right the wrongs done in the name of patriarchal culture not only to themselves as women, but to nature and to the ideal of communal coexistence among the peoples of a potentially peaceful and beautiful Earth." - Henry Seltzer
My 2nd ambient solo album:
Falling Inside
. Digital download and CDs are on sale!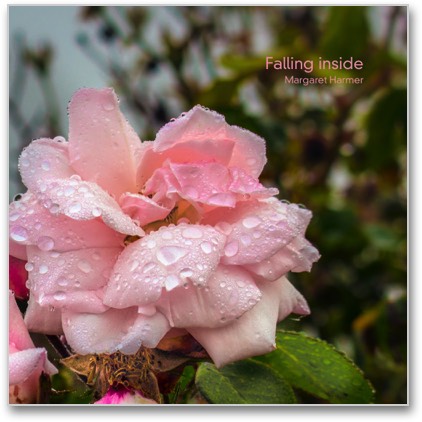 Awakening to the Deep Blue sea
I am creating a new line of products that are intended as relaxing background music for hypnosis, guided meditations and holistic healing. This music is well suited for hypnotherapists, holistic healers and meditation teachers looking for royalty-free background music to enhance their sessions, CD productions, downloads and videos.
You are in need of a high quality recording, audio editing or mixing?
You want to bring a creative project to life? You need help with composing, producing and recording?
You want to create a professional audio product with custom music?