Voices from Eris is an album full of diversity and surprises. It is also the journey and voices of 15 women artists from around the world vibrating inner strength, making a positive stand. These tracks are full of stories and emotions, sometimes dark and uncomfortable, sometimes intimate and beautiful.
Eris was discovered on January 5th 2005 to be the 10th planet in our solar system. She is named after the Greek goddess of strife and discord. On the astrological level her archetype is very interesting and portrays many of the feminist struggles.

Women are now composers, producers, electronic musicians but still undervalued and in minority. It seems that we have a duty to freedom of expression. Women have often been more implicated in collaborative processes, holistic starting points, and a closer relationship with their body and with the human voice in their creative processes. This fight has become ever so important today not only for the survival of the human race but for the building of a more sustainable civilisation which includes all living things.

Feminists struggle to "right the wrongs done in the name of patriarchal culture not only to themselves as women, but to nature and to the ideal of communal coexistence among the peoples of a potentially peaceful and beautiful Earth." - Henry Seltzer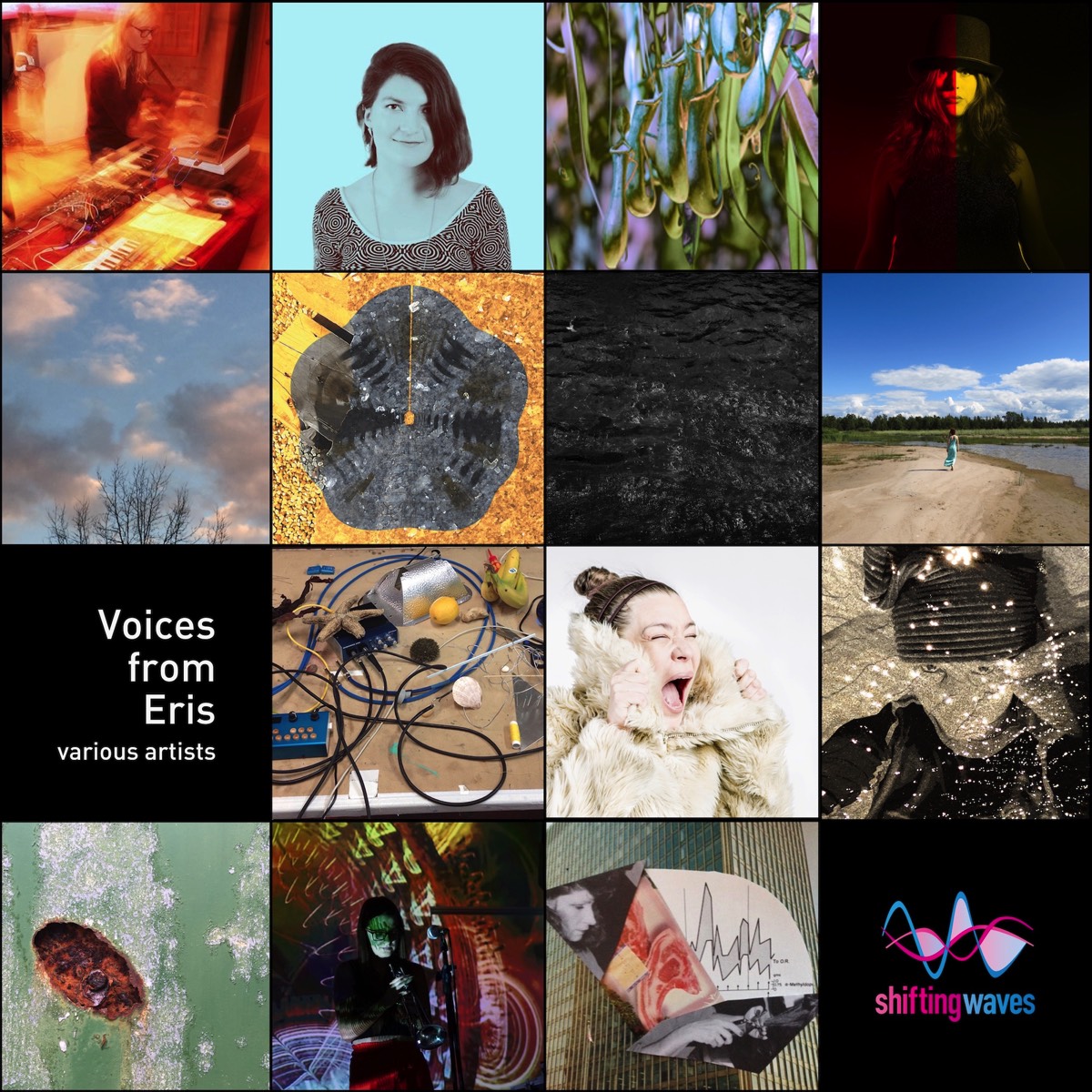 Original project Call for entries in 2017
Call to female artists who wish to compose one piece for a collective album.
To be accepted into this project, please email me different links to your work and a short text describing why you are interested.
Deadline for composition :
31st of August 2018
Style :
The main focus of my label is ambient, field recordings and experimental work. Your track has to include some form of electronic processing. This could be as simple as just layering or looping. Maybe the only artistic rule I'm giving is to keep this project focused around field recordings, voice, ambient, noise, sound-art, improvisation, etc. I'm basically trying to keep away from standard electronic music!
Themes :
these are developing within the project
Social issues about women in society. Inequality. Sharing stories. Lack of recognition of women as artists. Very few electronic music women artists.
Bringing spirituality, healing into sound. Allowing this space into this project however you wish. Idea of rituals.
Creating a playground for experimentation where we can share sounds and improvise, create on each others different sounds. This project may evolve into a more collaborative sound art form where individual tracks may/will be blended in with more collaborative sound forms.
Being honest. Raw emotion. Intimacy. Free from perfection & overproduction. Focusing on being true and expression rather than perfect sound quality. Having fun.
The voice : spoken, singing, free form, podcasts…
Development of a thought process around this project which needs to be recorded with our Skype chats
Form :
The album will be a digital release accompanied by a little booklet, pdf with a personal story and artistic photo of each one of you. I want this project to tell stories about our lives, our feelings, the process of our artistic expressions.
Bronwyn Mackenzie, a young Scottish artist is creating the cover and a few prints which will be sold with the release.
Details :
Your track must be WAV 24 bit/44100 Hz or higher, keep the output level at -5 Db to leave enough headroom for mastering. Write one short paragraph about anything you want. Preferably not a bio. Think of it as a little story that the audience can connect to with your music piece. You will also need to submit a square format photo/painting/collage/scan,etc. preferably high resolution that will go with the digital download of your track.
Money :
I would love to pay all the artists. Your submission at first will be unpaid. I need some material to make enquiries into funds. If we gather enough momentum we will launch a Kickstarter. In any case the receipts will be shared equally among the artists.